SAT Gummischieber-Hoflader-Frontlader-Radlader-NEU
EUR 1.020 wliczony VAT 20% (850 bez VAT 20%)
Neue Gummischieber für Hoflader-Frontlader-Radlader
Vielseitig verwendbar-Gülleschieber-Futterschieber-Schneeschild usw.

-2 Zylindertechnik
-60 Grad schwenkbar links und rechts
-Massiver Rahmen mit Anschlag
-Abstellfüße
-Spritzschutz
-Seitenteile 40 Grad mechanisch klappbar
-Spezialgummi 450 mm x 40 mm
-Alle beweglichen Teile abschmierbar
-Euroaufnahme Standard - andere gegen Aufpreis erhältlich

1,50 m - 230 kg - € 1450.- netto
1,70 m - 242 kg - € 1590.- netto
2,00 m - 265 kg - € 1670.- netto
2,20 m - 275 kg - € 1770.- netto
2,40 m - 283 kg - € 1900.- netto
2,60 m - 295 kg - € 2000.- netto
3,00 m - 320 kg - € 2200.- netto

Gummischieber starre Ausführung

1,50 m - 165 kg - € 850.- netto
1,70 m - 175 kg - € 900.- netto
2,00 m - 185 kg - € 990.- netto
2,20 m - 195 kg - € 1050.- netto
2,40 m - 205 kg - € 1120.- netto
2,60 m - 215 kg - € 1150.- netto
3,00 m - 240 kg - € 1320.- netto

Przetłumacz opis
Typ:
Gummischieber-Hoflader-Frontlader-Radlader-NEU
Potwierdzony adres
Potwierdzony nr telefonu
Very good data quality

Overall rating
Sensenberger Agrar-Technik
Oberbreitsach 15
4906 - Eberschwang
Landwirt.com Auszeichnung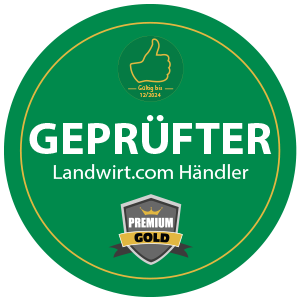 Aktualności dealera
Futtermischwagen Euromilk

10m³-NEU

office@sat-agrar.at

Weidemann 1880-Vollausstattung

Weidemann Hoflader 1880

Jetzt anrufen
Reviews of the dealer
Beste Verkaufsberatung, fairer Preis u. außerordentliche Hilfsbereitschaft... -gerne bald wieder....super Produkte...
Sehr gute Beratung, top Preise !
Sehr freundliches Personal, Top Preise. Nur zu empfehlen.
Freundliches Personal, super Angebote! Bin sehr zufrieden mit meinem Kauf! Danke! :)