Schilcher Schilcher 130/540
EUR 4.200 %20 KDV dahil (3.500 %20 KDV hariç)
Dieses Gerät ist betriebsbereit und ist in einnem allgemein sehr guten Zustand.
Es handelt sich hiebei um ein absolutes Profigerät.

Translate description
Condition state:
Very good (condition state 1)
Stefan Gailer
Telefon numarasını göster
Address verified
Phone verified
Very good data quality

Overall rating
Maschinen Gailer GmbH
Kötschach 56
9640 - Kötschach-Mauthen
Landwirt.com Auszeichnung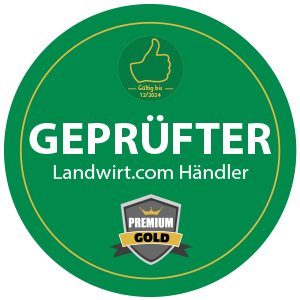 Reviews of the dealer
Hallo. Tolles Unternehmen mit super Service. Preis Leistung passt. Lieferung ans andere Ende von Österreich hat top funktioniert. Technische Probleme wurden probt bearbeitet und top gelöst. Gerne wieder.
Tolles Unternehmen, gute Beratung, preiswerte Leistung. Freundlicher Service.
Hallo,als langjähriger Kunde der Firma,möchte ich ein grosses Lob aussprechen.Verkauf und noch wichtiger das Service nachher ist nicht überall auf diesem Level.Bravo. MfG Hermann
Sehr freundlich,schneller und einwandfreier Versand. Nur zu empfehlen
Als erstes wurden wir trotz der Mittagspause mit einem Kaffee bewirtet , und der Chef Stefan hat sich für uns die Zeit genommen , und uns die Vorzüge bestimmter Fahrzeuge als Räumfahrzeug erklärt . Alles in allem , sehr freundliche Mitarbeiter und netter Chef . So sollte es sein . 5 Sterne.