Weidemann 1140 light Hoftrac Aktion
EUR 23.400 incl. VAT 20% (19.500 excl. VAT 20%)
Weidemann 1140 Light Hoftrac STUFE V Neumaschine, mit TOP-Serienausstattung:

- 3-Zylinder Perkins Motor
- 2 Hubzylinder
- Schwimmstellung für Hub- und Kippzylinder
- 3. Steuerkreis vorne
- hydraulischer oder hydrostatischer Allradantrieb verfügbar
- Fahrerschutzdach inkl. Rückhaltesystem

... viele weitere Ausstattungen auf Wunsch verfügbar!

SONDERAKTION - solange der Vorrat reicht.
Kurzfristig verfügbar!

Symbolbilder

Ich freue mich Ihnen in Burgkirchen, auf dem größten Demogelände Österreichs, die Maschine ausführlich zu zeigen oder gegebenenfalls vorzuführen.

Damit ich mir ausreichend Zeit für Sie nehmen kann, bitte ich Sie mit mir telefonisch oder per Mail einen Termin zu vereinbaren.

Melanie Holzner
#TeamMauch
Interne Nummer: Weidemann

Translate description
Internal ID: neu
Type:
1140 light Hoftrac Aktion
Year of construction:
2023
Address verified
Phone verified
Very good data quality

Overall rating
MAUCH Gesellschaft m.b.H. & Co.KG
Mattighofnerstrasse 7
5274 - Burgkirchen
Landwirt.com Auszeichnung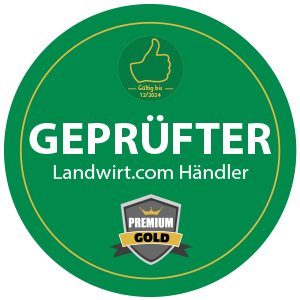 Dealer news
WM 1140 light

MAUCH als dein Weidemannspezialist

www.mauch.at

Bema Agrar 2300mm

Mit Dreipunktanbau

Bema Aktionen

Der neue Weidemann T4512

Mit der Abgasstufe V - Jetzt Förderung sichern!

Weitere Informationen

Weidemann 3080

Der wendige Alleskönner mit TOP Standsicherheit

www.mauch.at

Hercules Fusion M175 DS

kompakter leistungsstarker Holzhäckslerhydr. Einzugswalze(n), Neu: Einzugsband o

Genauere Info (MAUCH)
Reviews of the dealer
Vom Erstkontakt bis zur Auslieferung alles bestens! Vertreter Hr. Flieher Johannes steht für Handschlagqualität, besten Dank nochmals für die unkomplizierte Abwicklung bei der Abholung der Maschine.
Ich komme dort selten hin. Aber ich hatte ein Problem mit einem Hydraulik Anschluß. Man konnte es leider nicht lösen weil dieser Anschluß für einen Fabrikat fremden Produkt zu tun hat. Aber alle Achtung. Der Berater hieß Karl . Ein Fachmann bis ins teteil. Hat mich super Beraten und mit Empfehlungen so weitergeholfen das mein Problem jetzt gelöst ist. Dankeschön
Bin sehr zufrieden mit der Fa. Mauch! Top Angebot, die Ware lagernd alles perfekt! Sehr freundliche und kompetente Mitarbeiter besonders Hr Clemens Laimer! Besten Dank und gerne wieder
Vor kurzem habe ich mir eine Hydraulische Heckschaufel vor Ort in Burgkirchen angesehen. Nach einer guten Beratung des hisigen Verkäufers, hatte ich mich schnell für die Fa. Mauch und deren Produkt entschieden. Was mich im Nachhinein riesig gefreut hat war, als der Verkäufer unterwegs das "Schanzl" bei mir zu Hause vorbei gebracht und abgeladen hat, da ich es mir kurzfristig, doch nicht wie vereinbart abholen konnte. Ich möchte mich an der Stelle nochmals bei der gesamten Fa. Mauch und bei dem Verkäufer g

More offers from this dealer