Price : GBP 12.251,--
incl. VAT/ mediation
Equipment
Top speed in km/h: 35 km/h
PTO shaft speed (rpm): 540/1000
Drive: All-wheel drive
Front loader console
Platform: Low cab
Transmission: Synchronous transmission
Technical specifications:
Year of construction:
1993
Condition state:
Very good (condition state 1)
Description
Dieser Traktor ist in einem allgemein sehr guten Zustand und ist mit einer Hauer Frontladerkonsole ausgestattet. Wir freuen uns auf Ihre Anfrage!

Translate description
This tractor is in a generally very good condition and is equipped with a Hauer front loader console. We look forward to your inquiry!
Show original
Front tire specifications: 280/85R24
Rear tire specifications: 13,6-36
Front tire tread depth (%): 65
Rear tire tread depth (%): 90
Control units – single action: 1
Control units – double action: 1
Contact info
Stefan Gailer
Show number
Language:
Gailer Stefan, Landmaschinen, Forst- und Gartencenter
Kötschach 56
9640 - Kötschach-Mauthen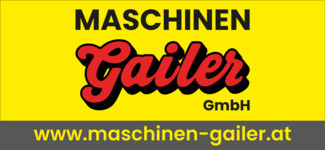 More offers from this category:

Ford 4110 A
hp / kW: 54 hp / 40 kW
Year of construction 1986
Working hours 4600
GBP 13900,--
excl. VAT/ mediation

GBP 1490000,--
excl. VAT 27%

Ford Ford 2110 H
hp / kW: 40 hp / 30 kW
Year of construction 1987
Working hours 1124
GBP 9700,--
incl. VAT/ mediation

GBP 3500,--
incl. VAT/ mediation

Ford 3910 A
hp / kW: 48 hp / 36 kW

Working hours 4000
GBP 15900,--
incl. VAT/ mediation

Ford 5000
hp / kW: 75 hp / 56 kW
Year of construction 1965
Working hours 5956
GBP 3900,--
incl. VAT/ mediation

Ford 4110
hp / kW: 54 hp / 40 kW
Year of construction 1982
Working hours 5158
GBP 4900,--
excl. VAT/ mediation

Ford 5610 A LP
hp / kW: 72 hp / 53 kW
Year of construction 1986
Working hours 6400
GBP 12490,--
incl. VAT/ mediation

Ford 5610 A LP
hp / kW: 63 hp / 47 kW
Year of construction 1986
Working hours 5585
GBP 14900,--
incl. VAT 7,7%

Ford 3000
hp / kW: 46 hp / 34 kW
Year of construction 1970
Working hours 6839
GBP 2500,--
incl. VAT/ mediation