Price : GBP 26.353,--
incl. VAT/ mediation
Equipment
PTO shaft speed (rpm): 540/750/1000
Drive: All-wheel drive
Pneumatic (air) brake
Reverse motion without pressure
Top speed in km/h: 40 km/h
Platform: Cabin
Air conditioner
Air-suspended seat
Transmission: PowerShift transmission
PowerShuttle
Supercharger: Turbocharger
Technical specifications:
Year of construction:
2001
Condition state:
Very good (condition state 1)
Description
Der Traktor befindet sich in einem 1A-Zustand, es wurde ein Komplettservice durchgeführt. Erstanmeldung 12/2001. Er ist ausgestattet mit 24/24 PowerShuttle Getriebe, Lastschaltung, hydraulische Zapfwellenschaltung mit Außenbetätigung, 3 Zapfwellengeschwindigkeiten 540/750/1000 & Wegzapfwelle, Klimaanlage, mechanische Hubwerksregelung mit Außenbetätigung, 2-Leiter Druckluftbremsanlage mit Druckluftanschluß, druckloser Rücklauf, 3-polige Stromversorgunssteckdose, 3 doppelwirkende Steuergeräte (2 davon mit Einhebelsteuerung und Durchflußmengenregelung), jeweils 2 Arbeitsscheinwerfer vorne und hinten, Luftsitz, Radio, Dachluke,usw.

Translate description
The tractor is in 1A condition, a complete service was carried out. First application 12/2001. It is equipped with 24/24 PowerShuttle transmission, powershift, hydraulic external PTO, 3 PTO speeds 540/750/1000 & PTO, air conditioning, mechanical hoist control with external actuation, 2-wire air brake system with compressed air connection, non-return, 3-pin power socket, 3 double - acting control units (2 with single - lever control and flow control), 2 front and rear working lights, air seat, radio, roof hatch, etc.
Show original
Front tire specifications: 440/65R24
Rear tire specifications: 540/64R34
Front tire tread depth (%): 100
Rear tire tread depth (%): 70
Control units – single action: 0
Control units – double action: 3
Contact info
Markus Hecher
Show number
Language:
Gailer Stefan, Landmaschinen, Forst- und Gartencenter
Kötschach 56
9640 - Kötschach-Mauthen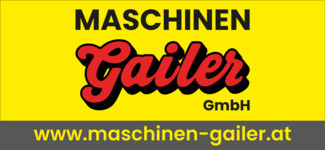 Stefan W. 2018-01-04 19:39:17
More offers from this category:

GBP 11900,--
incl. VAT 19%
GBP 29750,--
incl. VAT 19%

GBP 22900,--
incl. VAT/ mediation

GBP 40900,--
incl. VAT/ mediation

GBP 17900,--
incl. VAT 19%

GBP 25900,--
incl. VAT 20%

New Holland TD 5040
hp / kW: 88 hp / 65 kW
Year of construction 2011
Working hours 2592
GBP 45900,--
incl. VAT/ mediation

GBP 28650,--
incl. VAT 20%

GBP 18500,--
VAT not applicable